Friends, I am delighted to bring you this post. Vegan fish & chips made with an epic new product called Banana Blossoms!
Unlike many other vegan recipes that wrap a slice of tofu in seaweed and call it a day, this vegan fish & chips recipe has a flaky, uber-realistic texture.
I also spent a lot of time researching and testing the absolute best frying methods to ensure this vegan fish & chips is perfectly golden and crisp.
It's soooooooo delicious!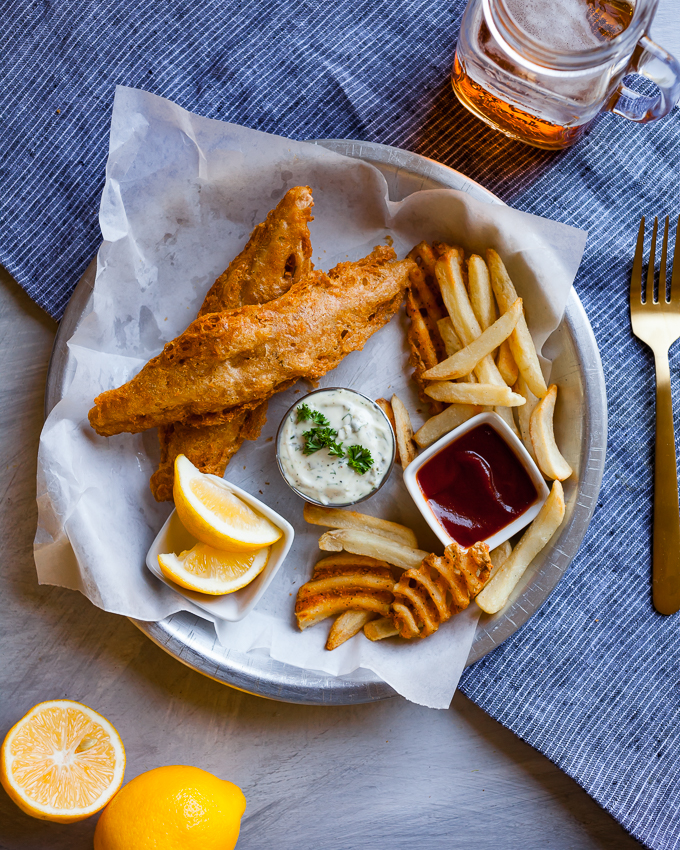 …