Easy Vegan Whipped Cream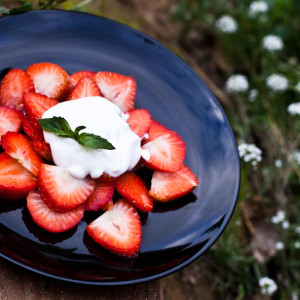 Author:
Carrots and Flowers
1 can coconut cream
1-2 tablespoons maple syrup
½ teaspoon vanilla extract or raw vanilla powder
1 teaspoon lemon juice
Chill the coconut cream for 2 hours. Scoop the thick white part into a chilled mixing bowl, reserving the water in the bottom of the can for smoothies. Whip the coconut cream with a hand mixer or in a stand mixer until it's nice and fluffy.
Add the maple syrup, lemon juice, and vanilla and continue mixing until it's even.
Use immediately, or store in a covered container in the fridge for up to 1 week.